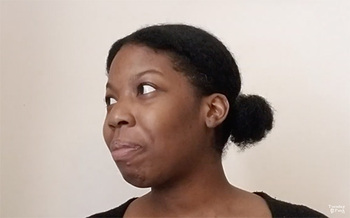 Tuesday Funk on the first of September once again happened on
our YouTube page
, but that didn't slow down our readers.
Maggie Kast
started us off with a portion of a novella in her new book,
Side By Side But Never Face To Face
. Next
Veronica Arreola
read an essay about what she means when she says she's a "professional feminist." Then
Keidra Chaney
shared a story about nurturing and hate in gardening.
After a brief intermission, Kathleen Rooney read an excerpt of her new novel, Cher Ami and Major Whittlesey. Rayshauna Gray closed out our evening with an essay about the history of the Roseland neighborhood and her family's history in it. You can watch the whole show below.
Tuesday Funk is going to go on temporary hiatus, so this is the last show for a little while. Keep an eye on this site and follow us on Twitter and Facebook to be alerted as to when your favorite eclectic monthly reading series will return.