Quarantuesday Funk is Tonight!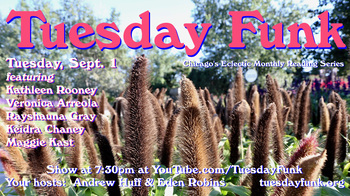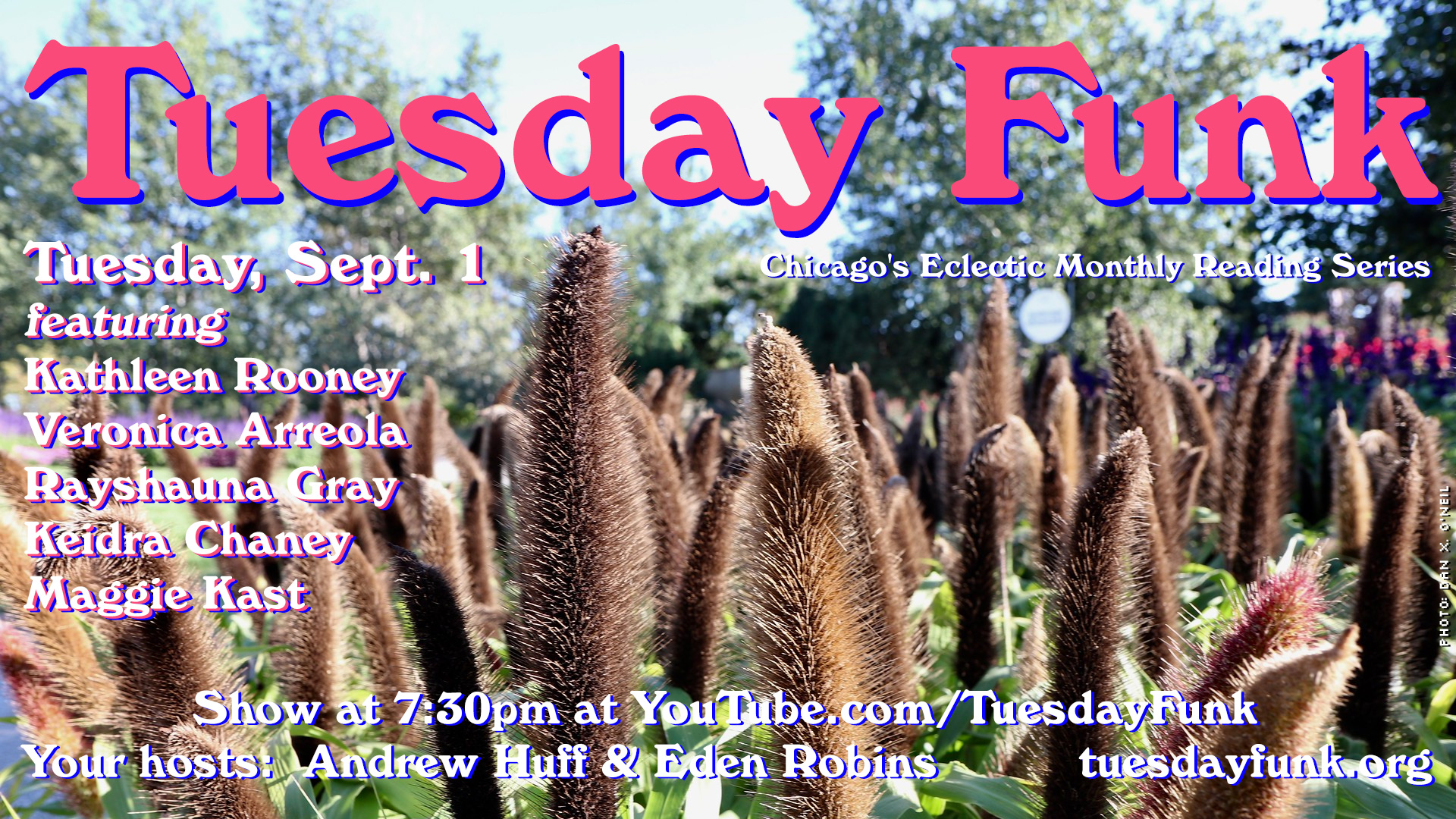 Join us tonight at 7:30pm on YouTube Live for readings by Kathleen Rooney, Veronica Arreola, Rayshauna Gray, Keidra Chaney and Maggie Kast!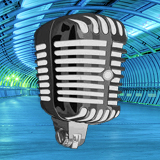 About Us
Tuesday Funk is an eclectic Chicago reading series, hosted by Andrew Huff and Eden Robins, showcasing a mix of fiction, poetry, essays and performance. Join us next on Tuesday, October 11, 7:30 p.m. at Nighthawk Chicago, 4744 N. Kimball Ave., Chicago, IL 60625. Admission is free.