The Accidental Terrorist
Confessions of a Reluctant Missionary
By William Shunn
Release date: 10 November 2015
"This just may be my favorite true-life amazing-but-true tale—never has threatening an aircraft been funnier or more thought-provoking."
"I devoured the more than four hundred pages of this memoir in what was essentially one sitting . . . A welcome addition to the library of Mormon autobiography—educational and highly entertaining."
1987. A faltering missionary named Bill Shunn lands himself in a Canadian jail, facing charges of hijacking and the prospect of life behind bars.
1844. A frontier prophet named Joseph Smith lands himself in an Illinois jail, facing charges of treason and the prospect of imminent lynching.
What binds these two men together? This riveting memoir—by turns hilarious, provocative and thrilling—answers that question in style, weaving from their stories a spellbinding tapestry of deception, desperation and defiance. Answer its call and you'll never look at a Mormon missionary the same way again.
"You will read few other books as smart, funny, honest, and heartbreaking as The Accidental Terrorist, and I unreservedly recommend it to you as both a home-grown cautionary tale and a highly original coming-of-age saga."
"The book grabs you on page one and never lets go. Fantastically written, beautifully paced, The Accidental Terrorist reads like a novel instead of a memoir. Only in novel form, no one would have ever believed these events could have happened. Believe it. William Shunn lived every word of this book. That he can share it so eloquently is a tribute not just to his writing skill, but his strengths as a human being."
—Kristine Kathryn Rusch, USA Today bestselling author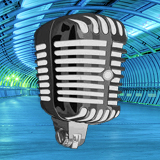 About Us
Tuesday Funk is an eclectic Chicago reading series, hosted by Andrew Huff and Eden Robins, showcasing a monthly mix of fiction, poetry, essays and performance. Join us next on Tuesday, July 7 T.B.A., 7:30 p.m. at Hopleaf, 5148 N. Clark Street, Chicago, IL 60640. Admission is free.