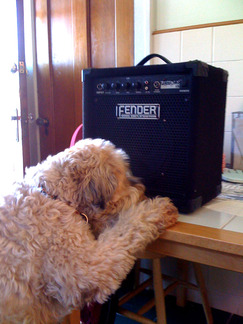 You voted today—right?
right?
—so reward yourself this evening. Come out to
Hopleaf
tonight,
Tuesday, November 2nd,
for our 28th entry in the theoretically infinite Tuesday Funk reading series. We're bringing you elect poetry and fiction from the likes of
Lori Ann Stephens
,
Lauryn Allison Lewis
,
Kristin Lueke
,
Dave Snyder
, and
Sondra Morin
. That's
five
great readers for the mere price of a beer. Or maybe two. (But if you have one for each reader, please get someone else to drive you home.)
28: it's a perfect number, which makes this the perfect evening to vote a straight Tuesday Funk ticket!
Hopleaf is at 5148 N. Clark St. in Chicago. The reading begins at 7:30 pm in the upstairs lounge. Arrive early for a seat.
As always, the upstairs lounge at Hopleaf is cash-only. Be prepared with cash for your beer, but if don't have cash you can get your beer downstairs with a credit card and bring it up. Please also remember, though, that no food is allowed in the upstairs lounge, so finish eating before you come upstairs.